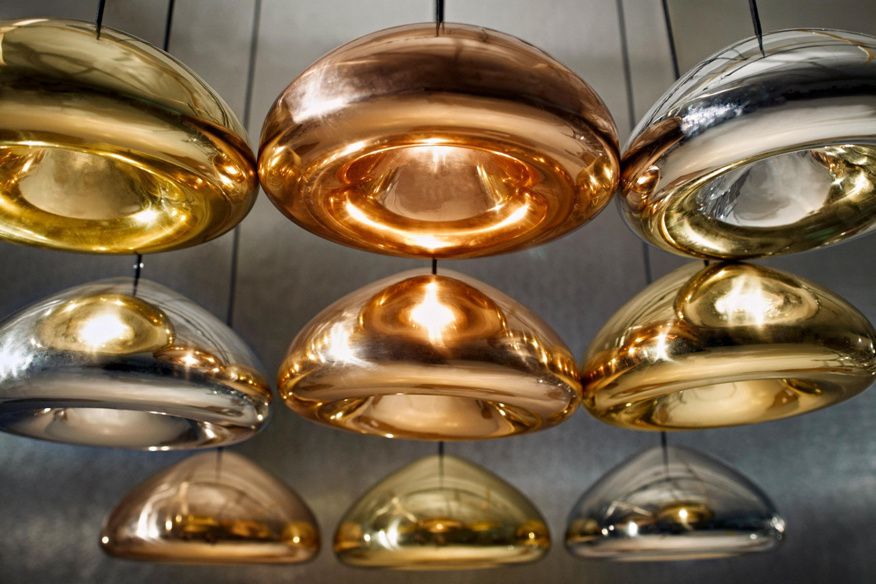 VOID
Inspired by the metallic shades of Olympic medals, Void is a mysterious lighting object that explores the sculptural beauty of a reflective metal form. The soft bulb is tucked up inside the shade, so it illuminates but is obscured from view, providing a mysterious source of luminosity.
"This is my ULO - Unidentified Lighting Object. It illuminates, but you can't really tell where the light is coming from." Tom Dixon
Made from precious copper, brass and stainless steel sheets which are pressed, spun and brazed to form a double wall shade and hand polished to create a mirrored surface.
Tom Dixon shop, the only place to browse the full collection of Tom Dixon products. Ranging from our famous Pendant Lights and Furniture to some of our newest Home Accessory ranges.