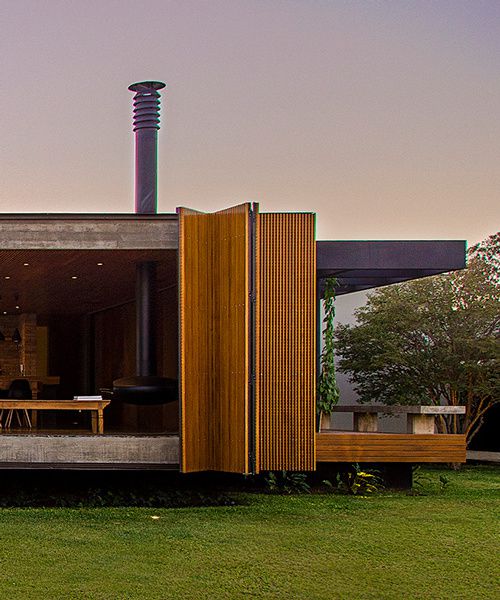 all images by renato moura
In brazil, mf+ arquitetos has completed a single storey residence with retractable floor-to-ceiling shutters that control privacy, daylight, and views. Located in franca, a municipality in the state of são paulo, the property extends in a linear trajectory across the longest edge of the plot, offering continual views of a lush adjacent garden. Throughout the design, simple lines and rational volumes create intimate relationships between internal and external space.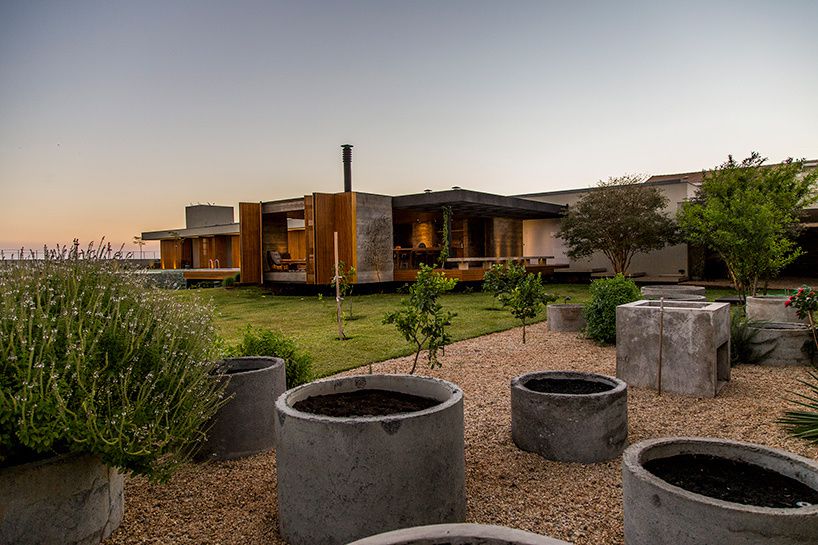 Channeling the influence of brazilian modernism, mf+ arquitetos paired natural materials, such as wood and stone, with concrete and weathering steel. Interrupting the home's linear formation, a volume containing part of the home's living space extends perpendicularly to the main house. In turn, this adjoins an expansive terrace complete with an L-shaped swimming pool, which runs parallel to the property.
Internally, a host of other living areas are laid out in sequence. The remainder of the living accommodation is presented against the backdrop of more plantation, which is positioned between the house and its boundary wall. Four bedrooms, all with en-suite facilities, open out onto a sheltered veranda, which runs the length of the residence.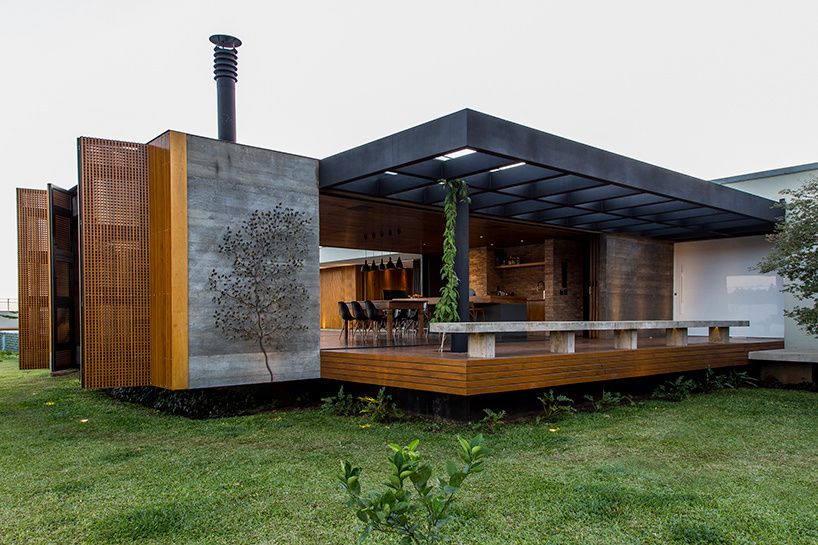 Photography: renato moura - Source: designboom.com