This modern summerhouse near São Paulo, Brazil was specially developed by Studio Arthur Casas for a couple and their three grown-up daughters. The layout of MS House takes full advantage of the surrounding views — with a golf course and forest to the south.
A small natural pond surrounds the terrace, creating relaxing spaces for spending time outdoors. A portion of the pond was deepened to create a swimming pool, while the rest is home to a small ecosystem of fish and plants, and the entire pond is surrounded by large boulders.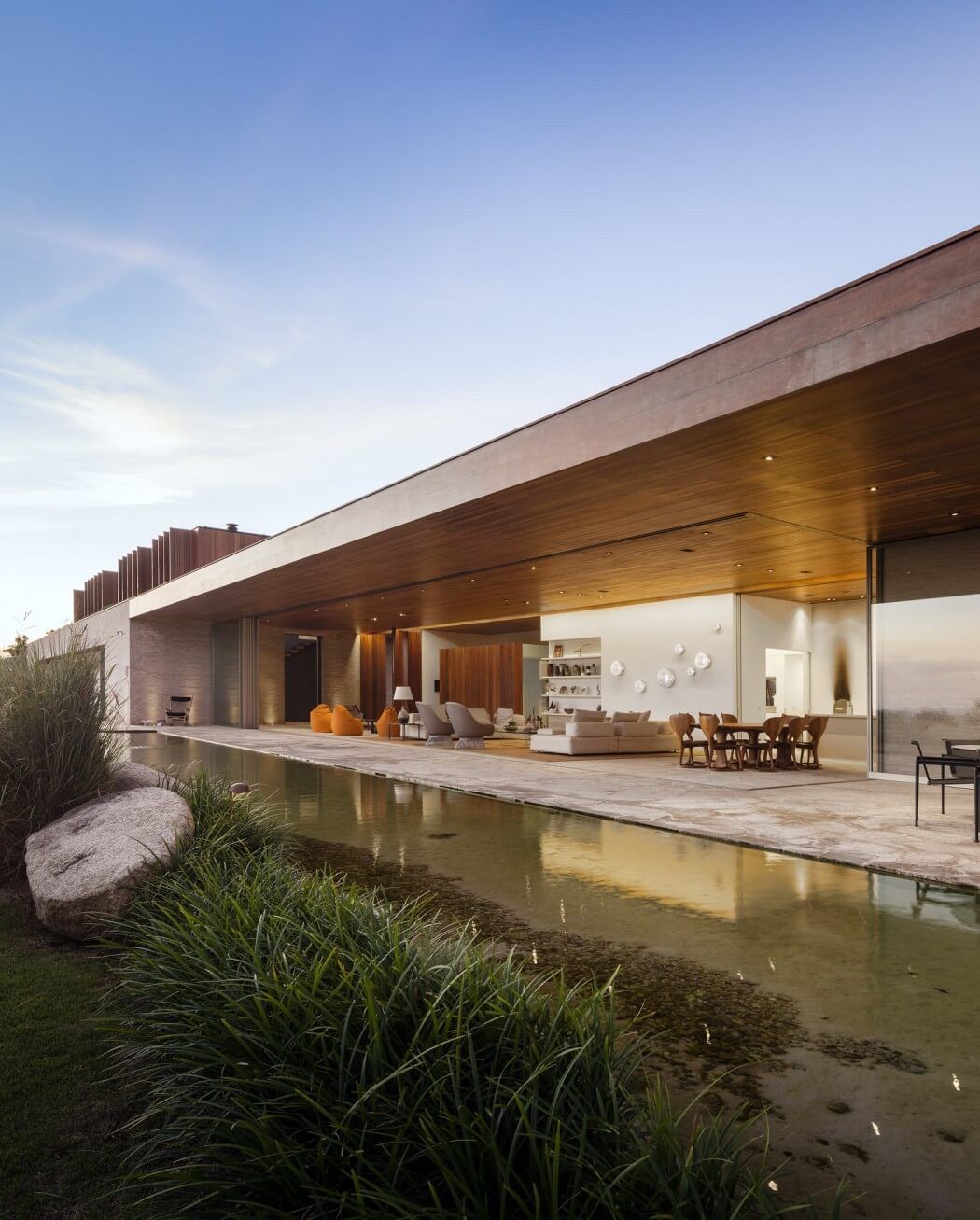 The layout of the residence was divided in two parts: one section accommodates four bedrooms for guests, and the other hosts social gathering spaces. In the open-plan living room, sliding doors can be retracted in the walls, which opens the space to the outdoor veranda. A gourmet kitchen and a home theater also connect to the living room by sliding doors.
The interior design focuses on distinct furniture elements and artwork. "Fabrics such as the striped cushions and the Nepalese carpet in the living room highlight the effort to create an atmosphere that transitions from being monochromatic to playing with earth tones," added the architects. "Antiques and artworks from the clients' collection, such as ceramic plates by Picasso and Burle Marx, give a final touch to the cozy ambiance." Photography by Fernando Guerra - Source: Freshome