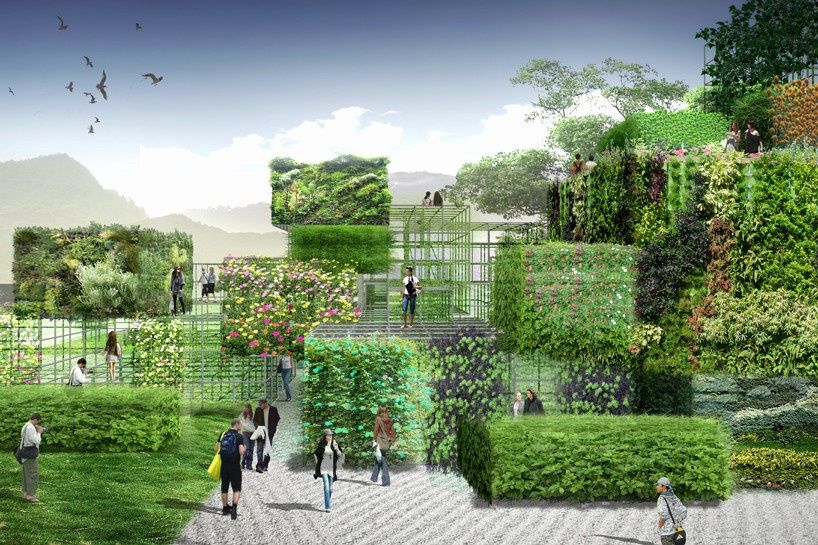 Studio Pei-Zhu to stack plant-covered volumes for outdoor arts space in china. Images courtesy of Studio Pei-Zhu.
Beijing-based practice studio pei-zhu has envisioned an outdoor installation to be based on the grounds of the quanzhou national art park in fujian, china. Expressing the relationship between the traditional art in china and the new build, the installation takes aspects of the local philosophy, garden culture and surroundings to result in the renovation of an abandoned, two-storey concrete frame. the stacked, cubic character of the arts space derives from the build up of rocks seen in a typical chinese garden. although covered with plants, The basic form from the rocks have been translated as the structure. the park will display works of art by famous artists and visitors will be able meander through the different areas aiming to provide a rich, social experience.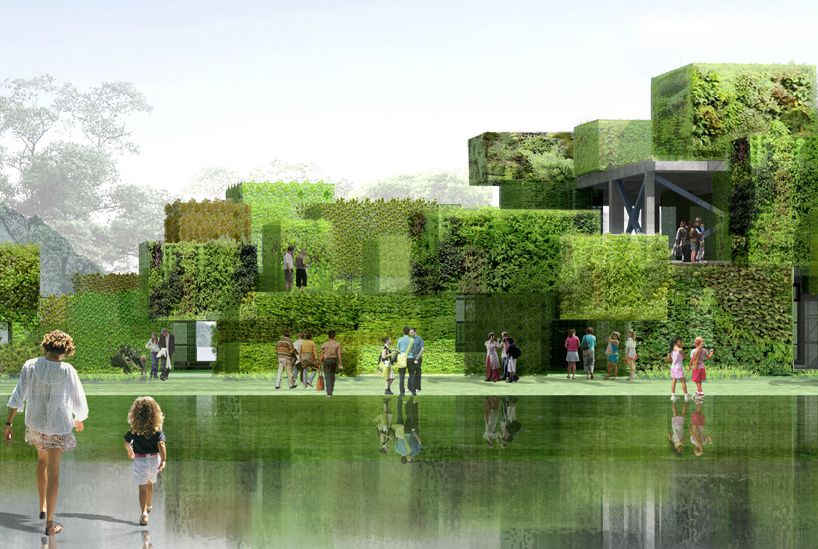 The stacked nature of the construction is simple, which will enable the space to expand for other uses.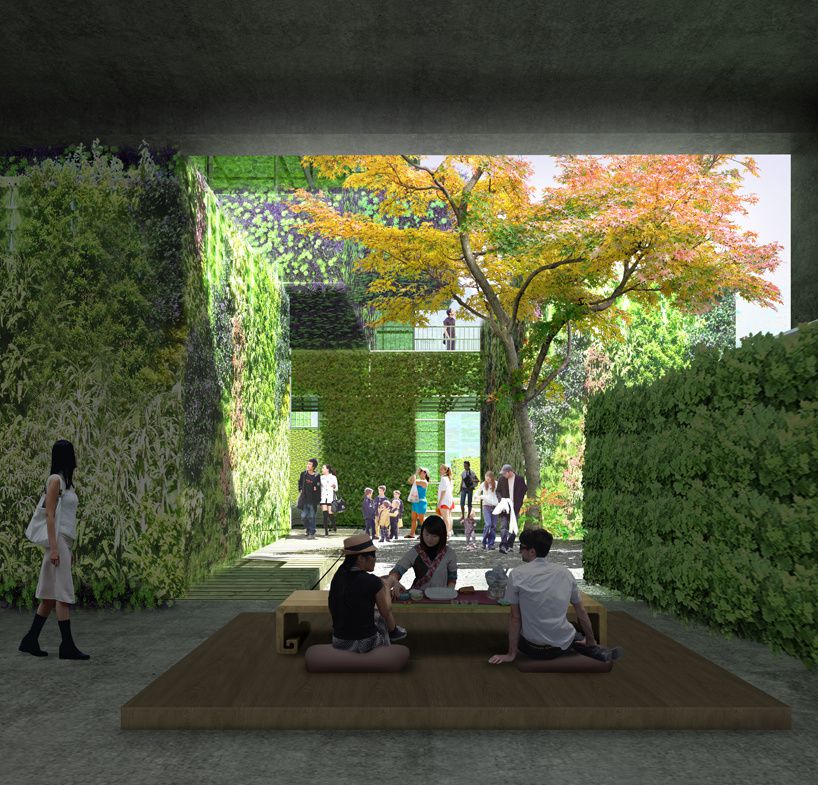 Forming open and enclosed outdoor spaces, the installation will become a social hub of activity.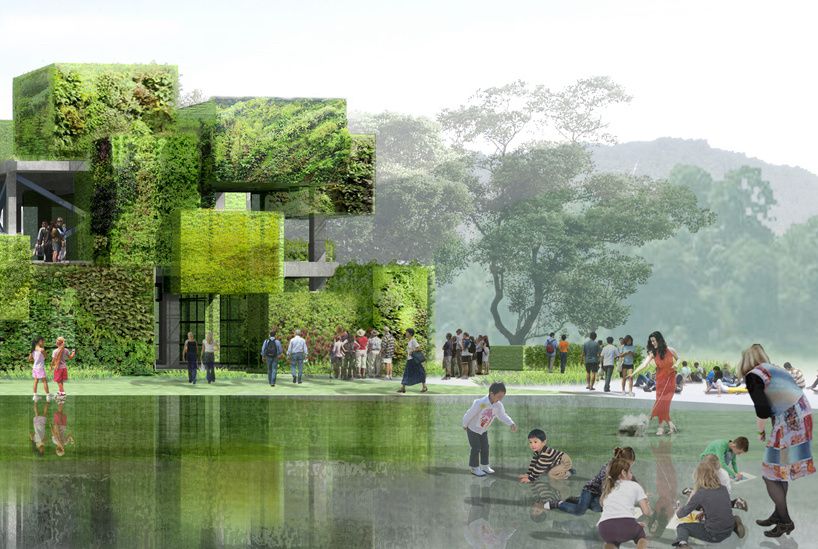 The cubic form references the 'rockeries' found in chinese gardens.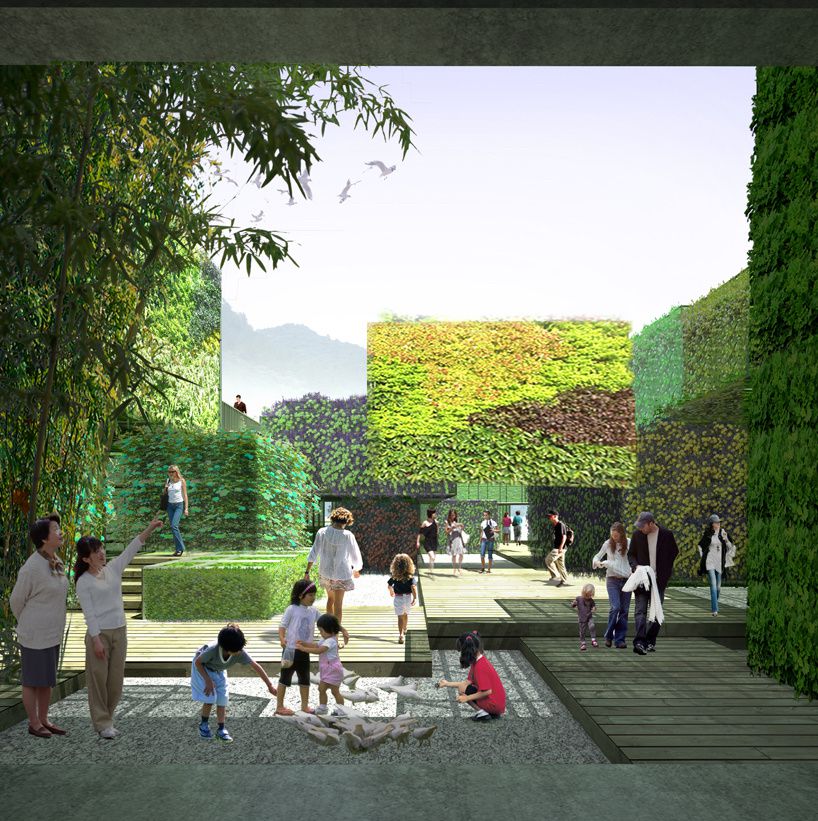 The well-arranged space provides the visitors with shade in the tropical climate.
The design is based on an abandoned concrete frame 'giving new content and meaning to ordinary worthless things'. Source: designboom