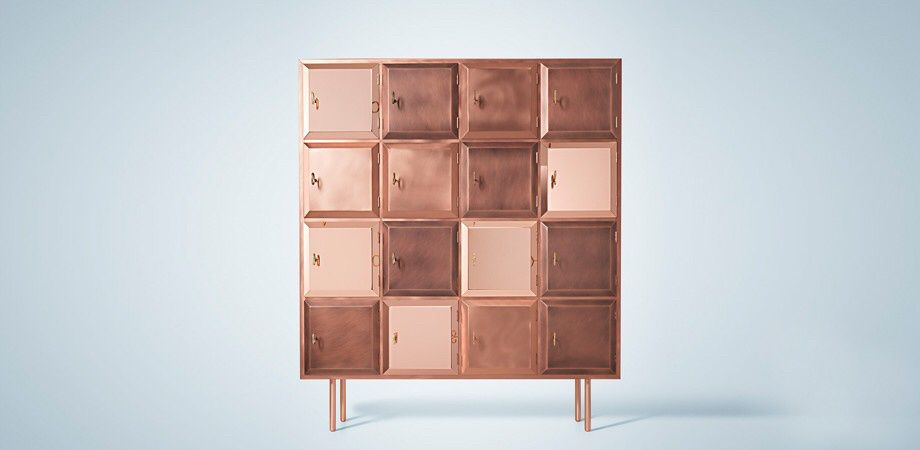 LONGING CABINET
Nika Zupanc, 2017
Composed by small squared compartments, this cabinet of wishes makes a clear and current reference to old sideboards where biscuits and candies where usually kept away from children and locked up. A key for each compartment. An iconic piece of furniture. The cabinet expresses the peculiarities of wishes through the selection of De Castelli copper finishes: for each compartment a unique finishing that enhances the company know-how and its dedication to this precious material.
Dimensions: 150x47xh177cm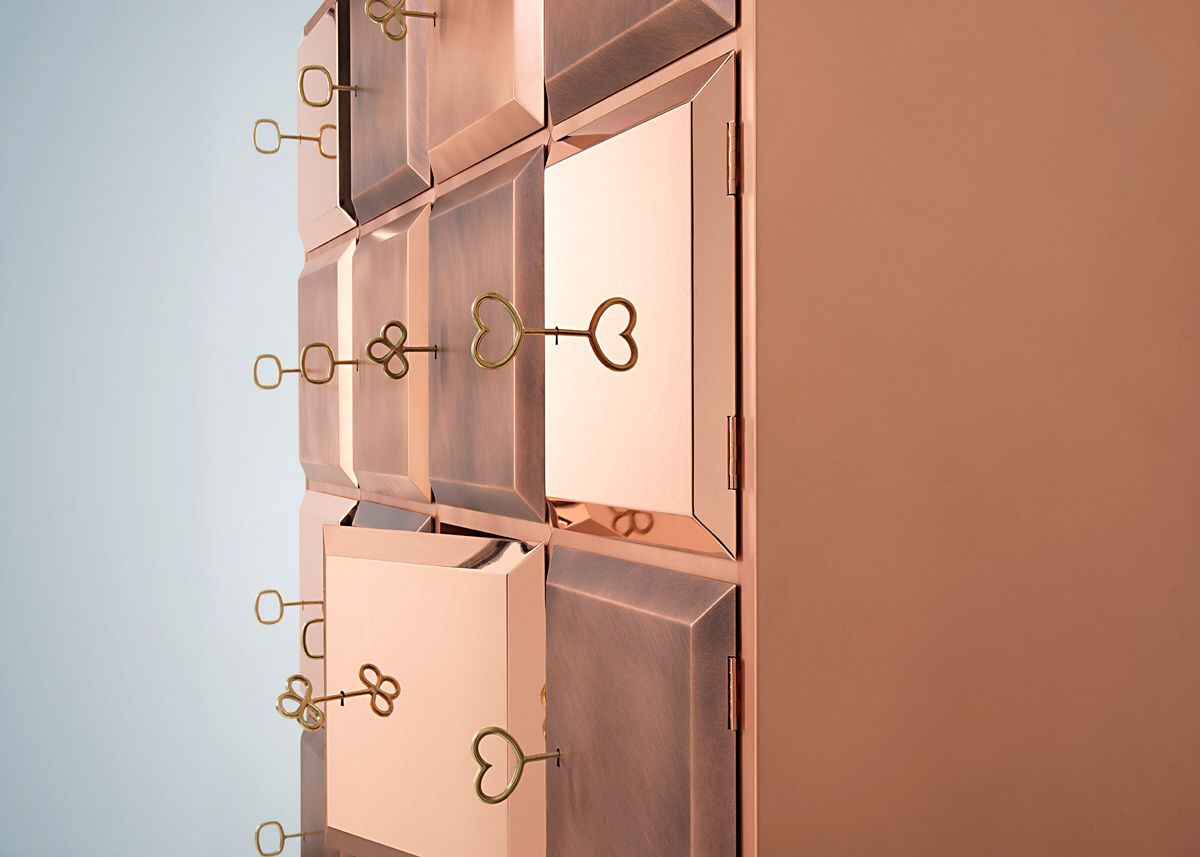 Gli eventi sono vere e proprie opere artistiche e architettoniche, che non si rivolgono direttamente ad una committenza ma divengono espressione ed esaltazione della potenzialitdella materia. De Castelli Events parte da un concetto e crea installazioni emozionali per promuovere uno scambio continuo di esperienze e per rinnovare gli stimoli che il panorama del design offre.