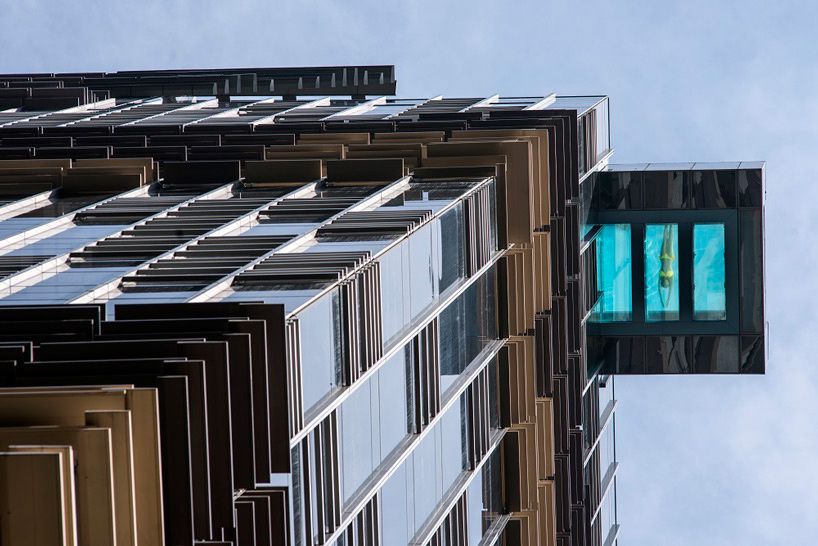 Glass Pool cantilevers from hong kong's hotel indigo by AEDAS

all images courtesy of AEDAS.
AEDAS has completed the 'hotel indigo hong kong island building', which seeks to reference its cultural context while also advance an evolution of vitality in the wan chai, hong kong, district. among notable features is a glass-bottomed pool which cantilevers from the the roof. this dramatic architectural element acts as a beacon for the luxury accommodations on an urban scale. swimmers can be seen by pedestrians passing by, and at night the pool is lit to give it visual presence.
Fully glazed curtain walls on the upper portion of the structure allow the guest rooms to have unobstructed views. a pattern of burnished bronze solar fins screen the façade where needed most, while also giving the elevations a distinct visual identity. the hotel contains 138 rooms at 30 sqm per room, with executive suites at the upper levels.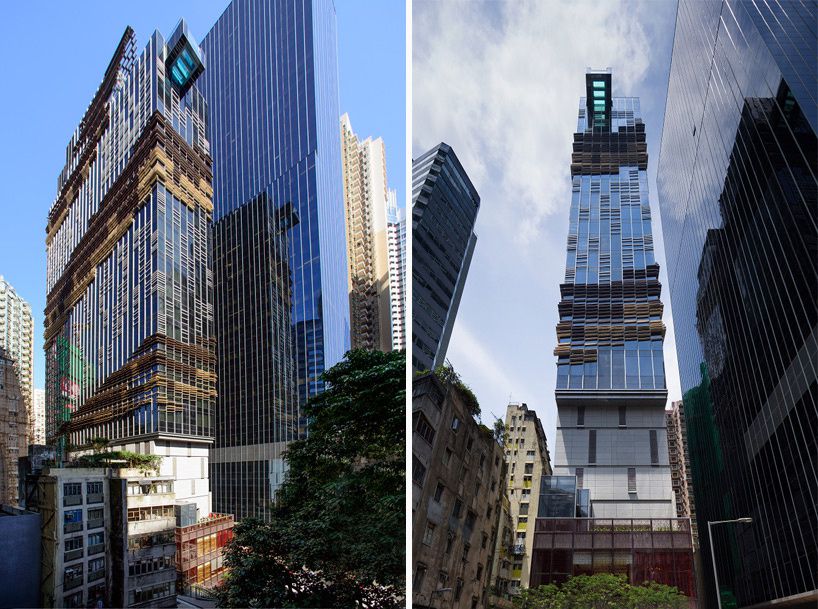 Horizontal fins are patterned in a way which reduces solar gain and glare where most needed while the tower introduces a new height to the neighborhood, preserving the street level scale of historical wan chai was a priority for the project. this is achieved through two 'podium' entries containing three-story internal atrium spaces which link the lobby, lounge, dining area, and sky terrace together.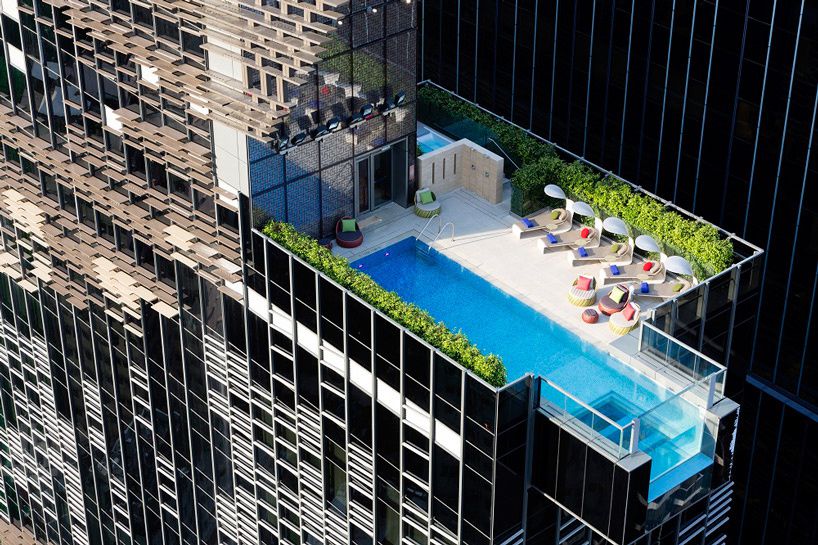 The roof top pool area exists as an elevated oasis within the city.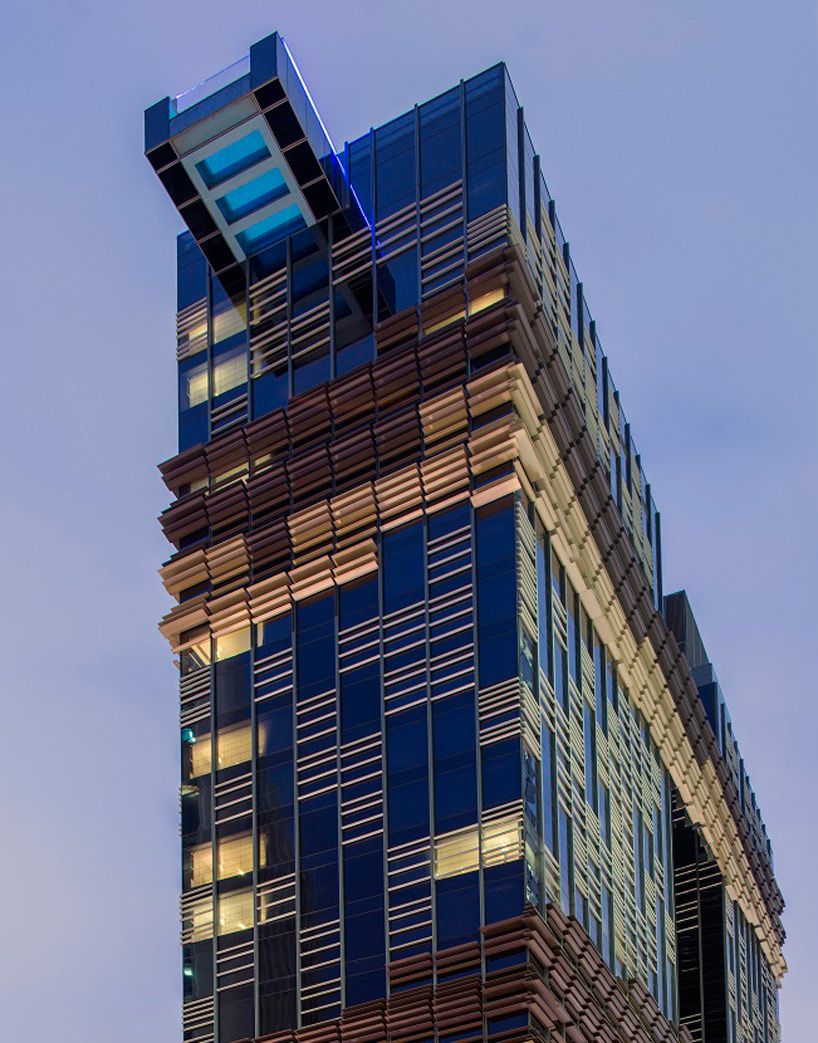 Project info:


Location: wan chai, hong kong
Architect: AEDAS
Interior designer: AEDAS interiors
Floor area: 8,500 sqm
Client: intercontinental hotels group
Completion date: 2012
Source: designboom.com
Welcome to Hotel Indigo Hong Kong Island Hotel Indigo Hong Kong Island is a dynamic addition to the fabric of Wan Chai, one of Hong Kong's most diverse and historic neighbourhoods. The hotel's fresh and stylish design is intriguing, original and deliberately evocative of its culturally rich urban environment.
https://m.ihg.com/hotels/hotelindigo/fr/fr/hoteldetail/hkgin