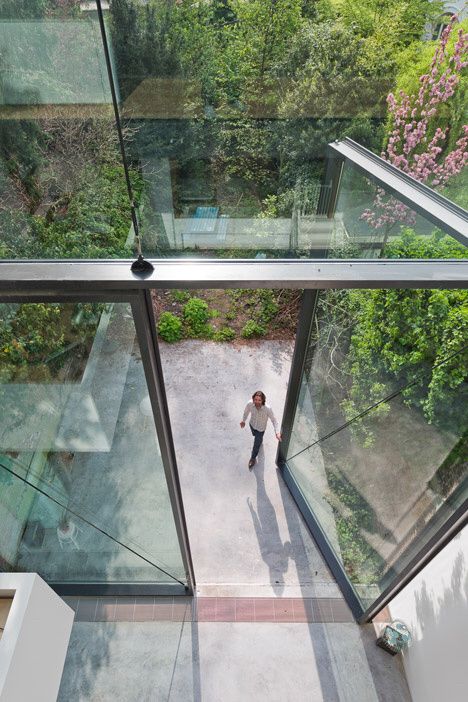 A pair of glass doors, weighing almost four tonnes and measuring six metres in height, pivot out towards the garden of this renovated Antwerp home.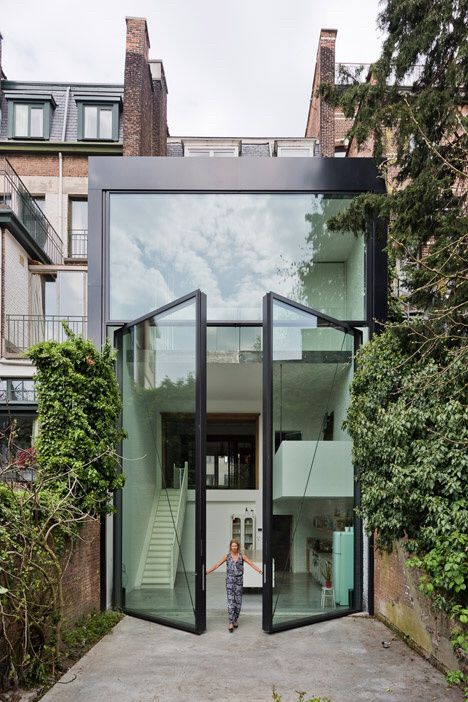 The twin two-storey doors – described by Belgian studio Sculp IT as "the world's largest pivoting window" – form the rear wall of the house extension, connecting a new kitchen and dining room with the garden beyond.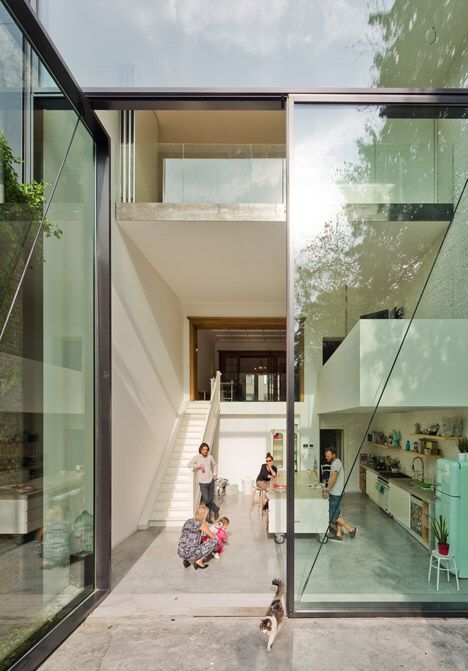 The house had previously featured extensions that provided no connection with the garden.

Related story: Pivoting steel doors lead into a house and photography studio by Olson Kundig

Architects Pieter Peerlings and Silvia Mertens cleared these away to create space for the new glazed addition.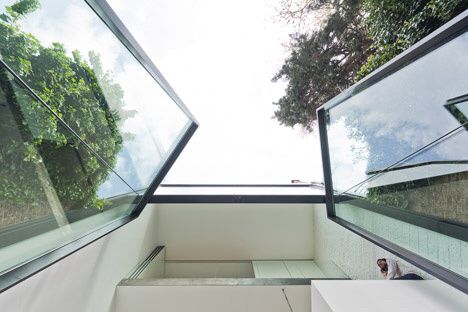 Their aim was to ensure that all three levels of the new structure – named LALO – would benefit from natural light and garden views.
pair of tailor-made French windows were commissioned from Swiss manufacturer Jansen, with bespoke engineering provided by distributor ODS Jansen. Fitted with insulated glass, each of the giant doors opens with a pivot rather than a traditional hinge.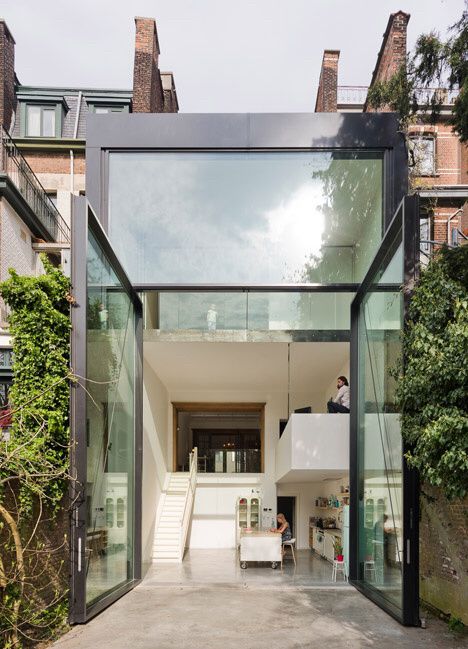 The simple, contemporary glass rear has the world's largest pivoting window – three metres wide by six metres high – and makes this house ready for the future," said Peerlings and Mertens, who also lay claim to having built the narrowest house in the Netherlands and the world's largest floating swimming pool.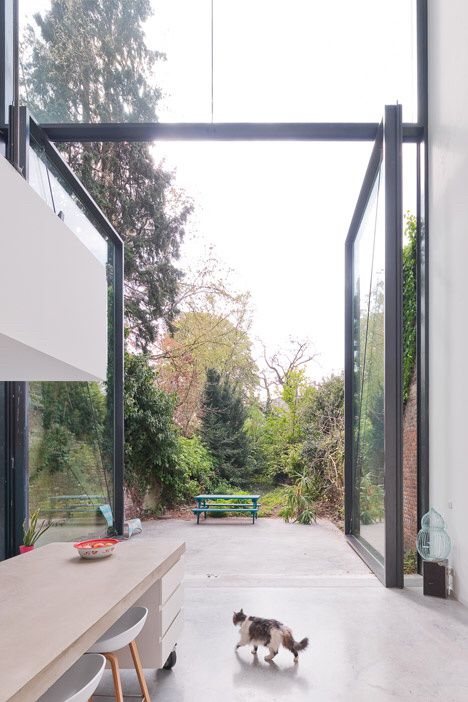 We didn't do a lot; but what we did has giant repercussions to the way of living in that house," they said.
Project credits:

Design: Sculp[IT] – Pieter Peerlings and Silvia Mertens
Engineer: ODS
Door construction and installation: Lootens Line
Manufacturer: Jansen
Photography is by Luc Roymans - Source: dezeen.com