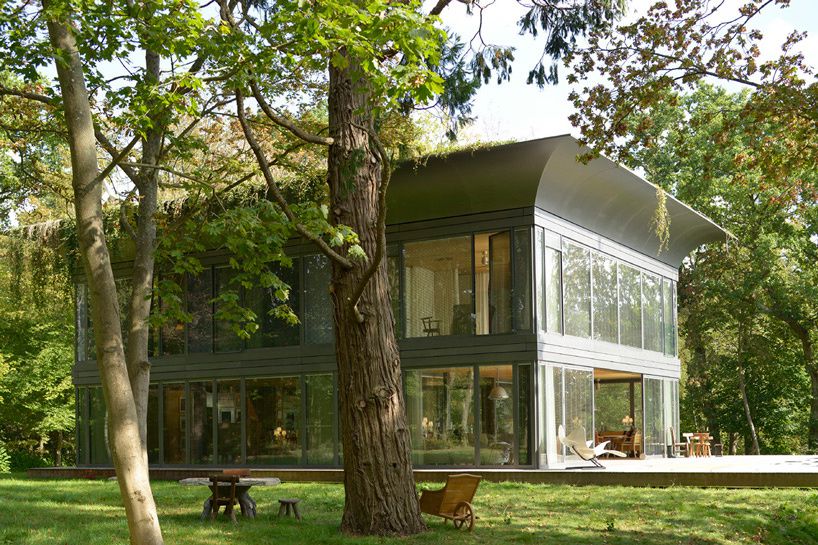 philippe starck + riko realize first version of P.A.T.H. prefab house
all images courtesy of riko d.o.o.
As an example of one configuration of 34 possible permutations, a two-story version of the philippe starck-designed prefabricated house known as 'P.A.T.H.' has been built. short for 'prefabricated accessible technological homes', the flexible system allows any given client the ability to arrange and shape their future living space based on a variety of modular components. these include a range of different floor plans, façades, roof types, finishes, fixtures, and lighting options. the project has been developed in collaboration with slovenian construction specialist riko, and maintains a commitment to ecologically conscious design, with potential integration of photovoltaic panels, wind turbines, rainwater collection, and heat pumps.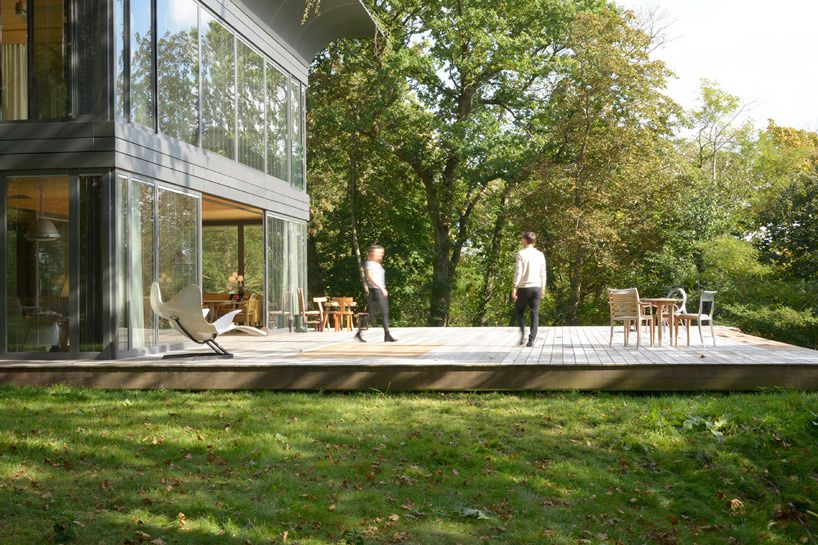 Sliding doors link the living room to an outdoor deck.
The P.A.T.H. prefabricated system allows for fast design and construction, with a delivery time of six months. in seeking to be accessible, the team has created a 'configurator' application on their website, allowing for interactive selection by any interested client.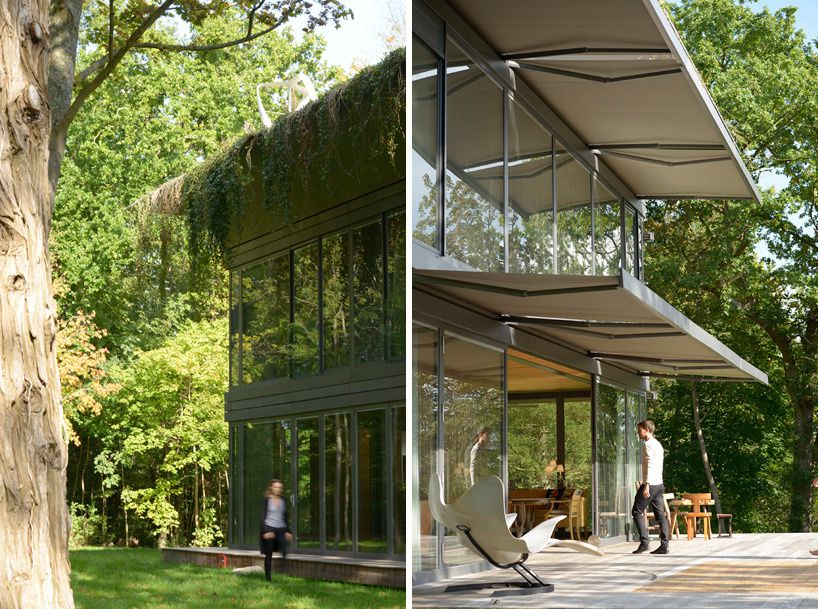 (left) Vegetation and wind turbines are integrated with the roof
(right) Awnings extend from the structure to shade glass façades.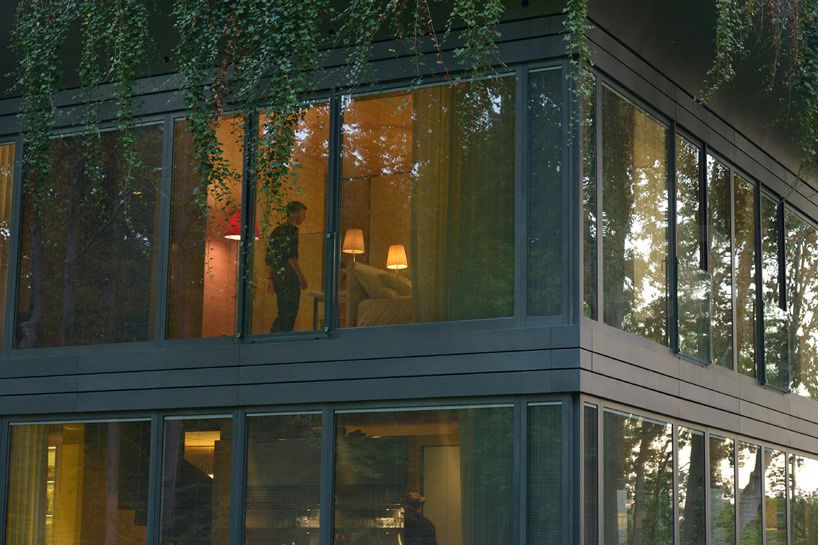 Continuous glass façades allow for exterior views from all spaces in the home. Source: designboom.com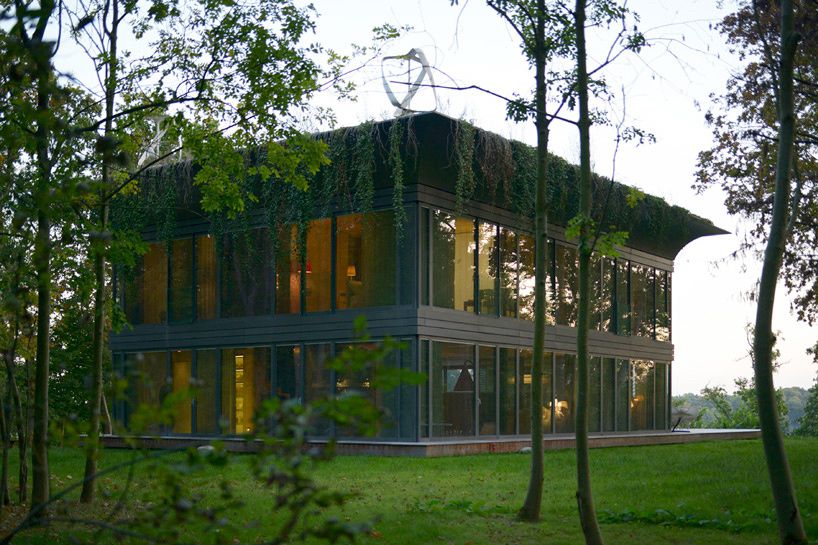 You can choose between different facades, a range of roofing types, as well as a variety of interior finishes and fixtures, such as light fittings, floor finishes, bathroom tiles, and many other possibilities to fully personalize your P.A.T.H. Make the most of a wide palette of complementary eco-technological solutions such as photovoltaic solar panels, wind turbines, rainwater collectors or heat pumps.