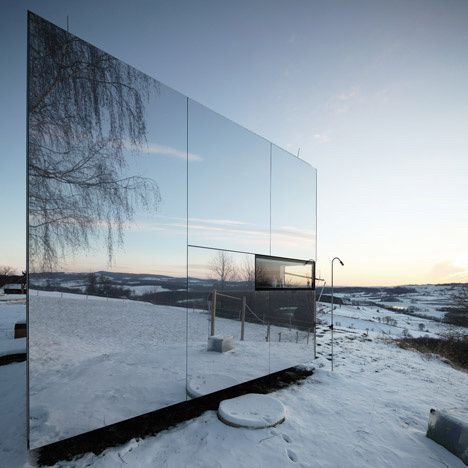 The mirrored surfaces of this modular housing unit in Slovenia, by Austrian studio Delugan Meissl, help it to blend in with the surrounding countryside.
Casa Invisibile is a prototypal dwelling developed by Delugan Meissl to confront issues in the modern housing market including soaring prices and the availability of appealing plots.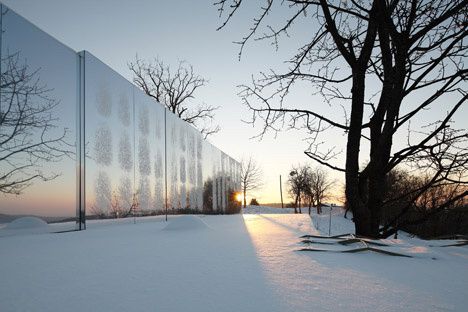 "Casa Invisibile is a product that offers a groundbreaking alternative in an increasingly critical housing situation," said the architects in a statement, adding that the portability of the units and their intelligent use of materials provide an affordable and portable alternative to the "cost intensive and bureaucratic construction of a conventional house."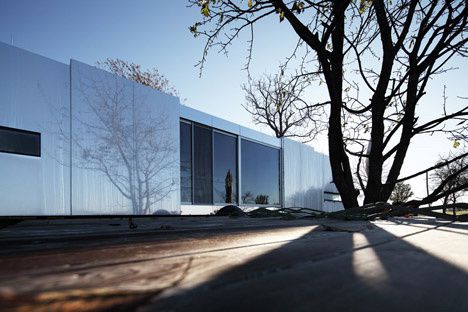 Two prototypes produced by the studio and installed in Slovenia have dimensions of 14.5 metres by 3.5 metres, making it possible to transport them to the site direct from the factory on a lorry.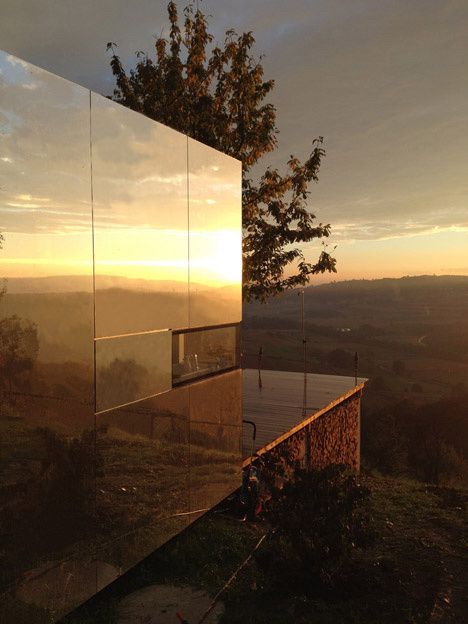 The buildings are manufactured using a prefabricated timber structure that reduces costs and allows them to be erected using a turnkey solution. The total cost for each dwelling was €120,000 (£88,000) including interior furnishings.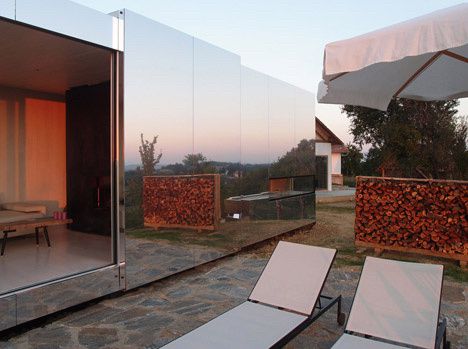 The system allows for flexible internal layouts that can be adapted to ensure a quality of space and design that is tailored to the needs of the occupant.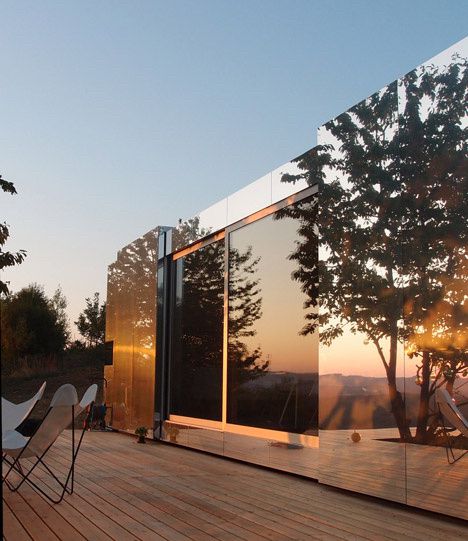 The interior is separated into three modules that can be configured in different ways. In Delugan Meissl's prototypes, a wet cell incorporating the bathroom and kitchen is positioned at one end of the buildings, with a chimney dividing the main living space from the bedroom at the opposite end. Source: dezeen - Photography is by Christian Brandstätter.
DMAA - Delugan Meissl Associated Architects Mittersteig 13/4 A-1040 Wien/Vienna t +43 1 585 3690 f +43 1 585 3690-11