The property is unique in that it focuses more on the surrounding environment than on the space itself.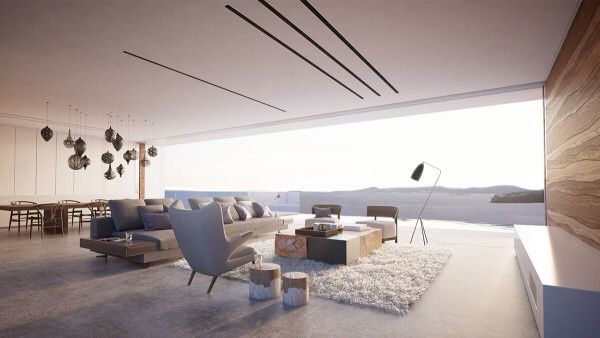 Nature flows into the property seamlessly, as the lounge and deck are designed to merge into a centralized living space, offering breathtaking views of the surrounding sea. It's easy to imagine sea breezes and warm sunlight being taken in at every turn. This first home looks ideal for family holidays or entertaining, or perhaps a romantic retreat. A large contemporary living area offers a stunning panoramic view.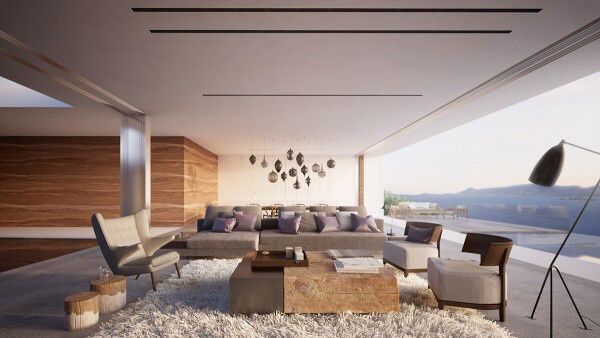 The open floor plan allows for easy entertaining as it blends together living and dining areas, all while letting the large panoramic window be the star of the space.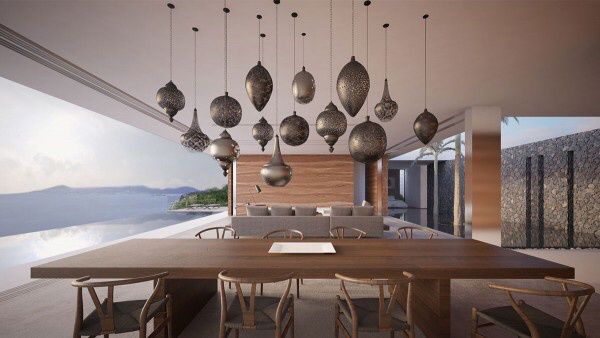 Above the dining table, a unique series of pendant lights create a focal point to delight in.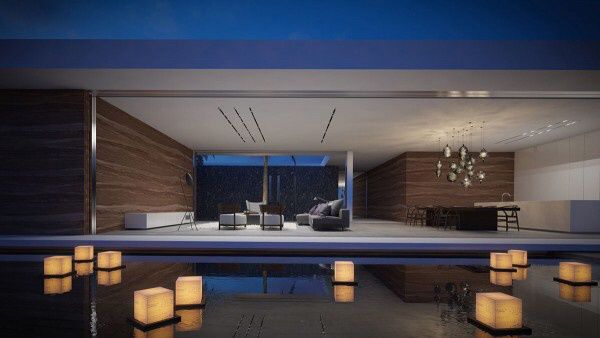 Lit by only the night sky and a few outdoor lanterns, the clean lines of the space make it feel airy, open, and almost limitless.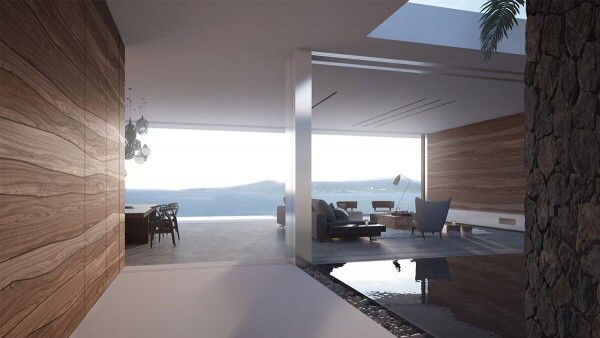 Squares and clean lines dominate the floor plan.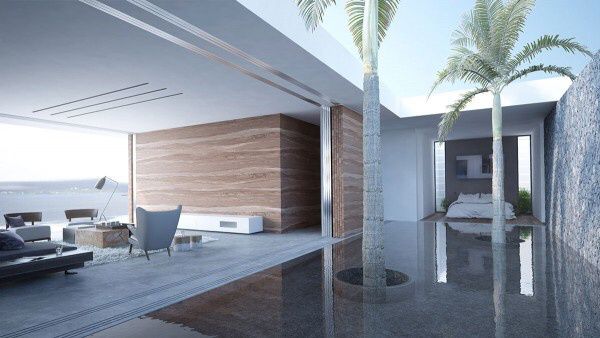 A unique palm tree grows in the open walkway between the living and bedroom areas.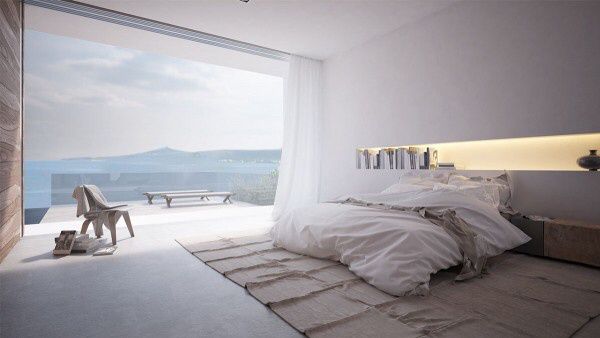 The bedroom feels serene, as natural fibers, crisp white walls, and plenty of natural light combine together.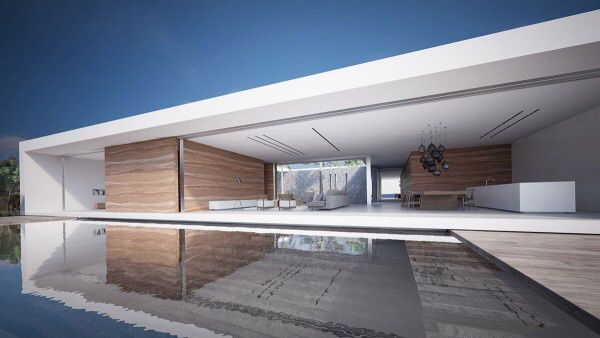 The glassy reflection of the home from the pool only adds to the geometric mystique of the property.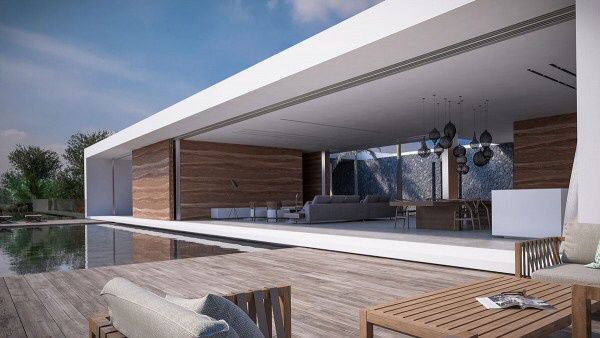 Each room offers panoramic views with floor to ceiling windows. Simply breathtaking. Source: home-designing.com